A Committed Legal Team
Advocating for the Planet & the People of Northern New England
Reach Out Today
Jason Reimers
Attorney at Law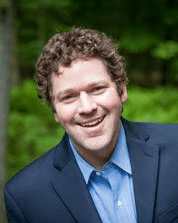 Email: reimers@nhlandlaw.com
Jason Reimers practices environmental, conservation, and land use law throughout New Hampshire. Mr. Reimers is experienced practicing before state courts, federal courts, state agencies and environmental councils, the Site Evaluation Committee, and municipal boards of selectmen, planning boards, and zoning boards.
In addition to representing clients in these venues, Jason also counsels land trusts and property owners on conservation easements and related matters. Jason routinely represents clients with issues involving rights-of-way and docks. Jason also counsels non-profit organizations on non-profit law and corporate governance.
Prior to joining BCM Environmental & Land Law, Mr. Reimers was an Assistant Attorney General with the New Hampshire Department of Justice where he prosecuted cases for various licensing boards, including the Board of Medicine. Prior to that, Mr. Reimers served for two years as law clerk to the Honorable Mark W. Vaughn, Chief Judge of the United States Bankruptcy Court for the District of New Hampshire.
Jason earned his B.A. in anthropology from Syracuse University and subsequently worked as an archaeologist throughout California for several years. A native New Englander, Mr. Reimers returned to earn his Juris Doctor degree from Vermont Law School where he concentrated in environmental law and served as Editor-in-Chief of the Vermont Law Review.
In his spare time, Jason is also an artist who creates art out of old, found, and used objects. New Hampshire Magazine (September 2011) featured his work, which has also been displayed in galleries such as the Southern Vermont Arts Center in Manchester, Vermont and the Gallery at Depot Square in Peterborough, New Hampshire.
No matter what issue you're dealing with, I want to be the one to help you seek a solution.
Bar Admissions
Education
J.D. - Vermont Law and Graduate School

B.A. in Anthropology - Syracuse University